Herbal Teas
Herbal teas available at ArtfulTea
Lavender Lullaby Herbal Tea – Organic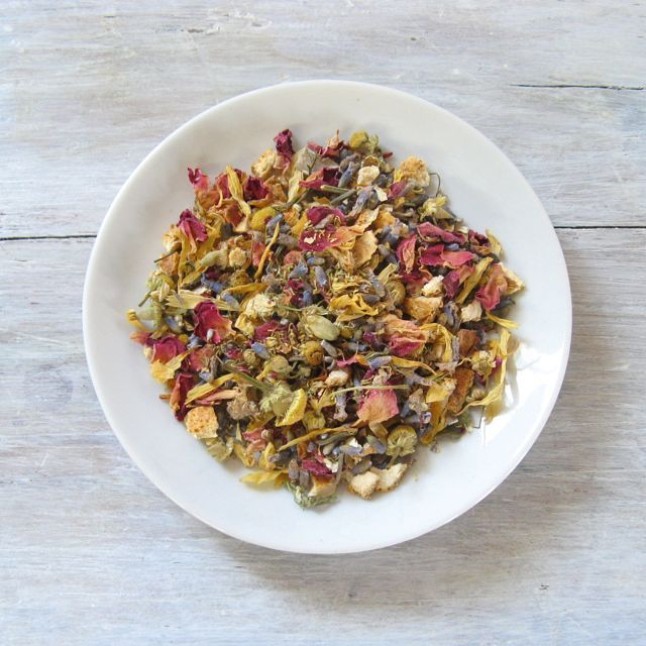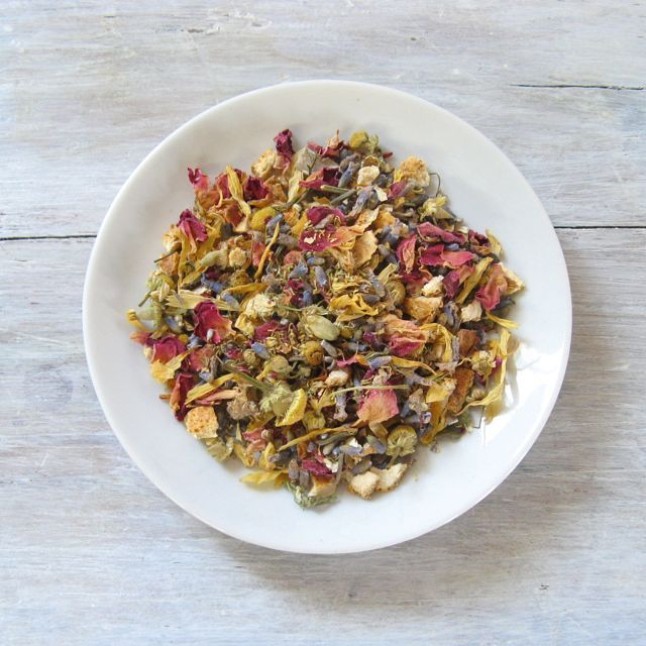 Lavender Lullaby Herbal Tea – Organic
Need a little help relaxing and falling asleep? Give this calming blend a try. We created this tea after repeated requests from customers looking for a natural blend to help them sleep. With chamomile, lavender, roses, sweet orange peel and calendula petals, this handcrafted organic herbal infusion helps sooth away the day to promote more peaceful rest. Very tasty, yet contains no added flavorings and, of course, no caffeine.
Organic Lavender Lullaby Herbal Tea Information
✦ Quantity ✦
This loose leaf lavender tea is carefully blended and packaged by hand in a reusable tin or a resealable kraft bag. Our 2 oz. tin or kraft bag makes approximately 35 - 40 cups of tea. Our 4 oz. kraft bag makes approximately 70 - 80 cups.

✦ Ingredients ✦
Organic chamomile, organic lavender blossoms, organic rose petals, organic calendula petals, and organic sweet orange peel. Contains no added flavorings.

✦ Preparation ✦
Use 1 heaping teaspoon per 6 oz. water. Heat water to a full boil. Steep for 5 or more minutes.