white
White teas available at ArtfulTea
Rose & Chrysanthemum White Tea – Organic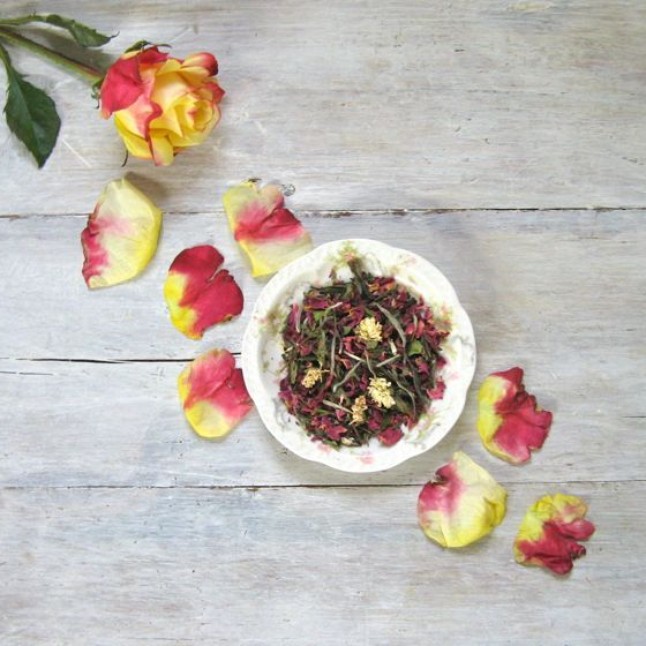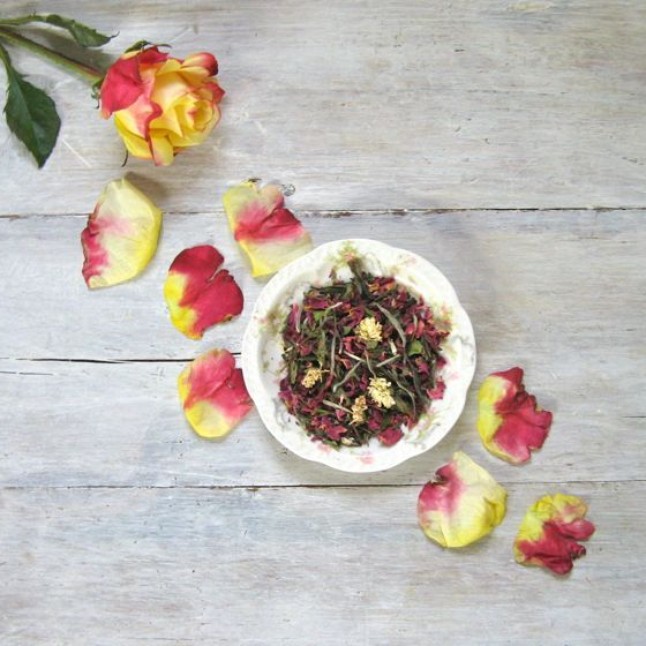 sold out
Rose & Chrysanthemum White Tea – Organic
This beautiful blend of 100% organic ingredients is a soft embrace! Delicate white tea from the Fujian province of China mingles with aromatic rose petals and chrysanthemum blossoms, creating a delicious, healthy brew. Very low in caffeine. Extremely high in antioxidants!
Organic Rose & Chrysanthemum White Tea Information
✦ Quantity ✦
This organic white tea is carefully blended and packaged by hand in a reusable tin or a resealable kraft bag. Our 1.5 oz. tin or kraft bag makes approximately 35-40 cups of tea. Our 3 oz. kraft bag makes approximately 70-80 cups.

✦ Ingredients ✦
Organic white tea (Chinese Pai Mu Dan), organic rose petals, organic chrysanthemum flowers.

✦ Preparation ✦
Use 1 heaping teaspoon per 6 oz. water. Heat water until briskly steaming (not boiling). Steep for 3 - 4 minutes.
YOU MIGHT LIKE…